TEXAS CRIMINAL AND FAMILY LAW ATTORNEYS
FIGHTING FOR YOU AND YOUR FAMILY
Since 2010, the legal team at the Law Offices of David C. Hardaway has provided aggressive and effective criminal defense representation to those who are accused of crimes in Hays County, Guadalupe County, Comal County, and the other surrounding counties.
We defend clients who are accused of driving while intoxicated, theft, arson, assault, domestic violence, evading or resisting arrest, burglary, and most other misdemeanor and felony charges.
We are also family law attorneys working for clients who are divorcing, fighting for the custody of their children, or struggling with other matters of family law.
Our Firm Stands With You
Aggressive Criminal Defense Attorneys
If you are a San Marcos-area resident or visitor and you are charged with a crime, don't put your freedom and resources at risk. You'll need a Texas criminal defense attorney with a track record of success in similar cases, a lawyer who successfully guides clients through the justice system.
After assessing your case, our attorneys at the Law Offices of David C. Hardaway will explain your legal options and develop an aggressive, effective strategy for your defense.
Committed Family Law Attorneys
If you and your spouse are seeking a divorce, you should know that we strive to bring every divorce, custody, and every family law matter that we handle to its best possible outcome so that our clients and their families may move forward constructively and positively with their lives.
At the Law Offices of David C. Hardaway, our legal team promptly responds to every email and phone call. We explain how the law applies in your own case, we help you understand your legal options, and we stay in close, frequent communication with you about developments in the case.
Skilled Texas Attorneys Working for You and Your Family
Our team will advocate aggressively for the best resolution to your case. They will give you a candid assessment of the case, offer sound legal counsel, and – if necessary – protect your rights and fight on your behalf in the courtroom.
Our attorneys know that client-attorney relationships are built on trust, so they make every client as comfortable as possible and provide sound legal advice and commonsense guidance from the start of your case until it is concluded.
We Are Ready to Work for You
We have established a track record of success and a reputation for legal excellence, and we are proud of the conscientious and diligent service we offer to San Marcos and nearby communities. Our offices are conveniently located on the square in downtown San Marcos.
If you are charged with a crime in or near Hays, Guadalupe, or Comal County, or if you are divorcing, contesting for the custody of your child, or dealing with any other matter of family law, we can help. We also help clients who are seeking the expunction of criminal records.
To learn more, or if you need an attorney's help right now, contact the Law Offices of David C. Hardaway in San Marcos at (512) 846-9966.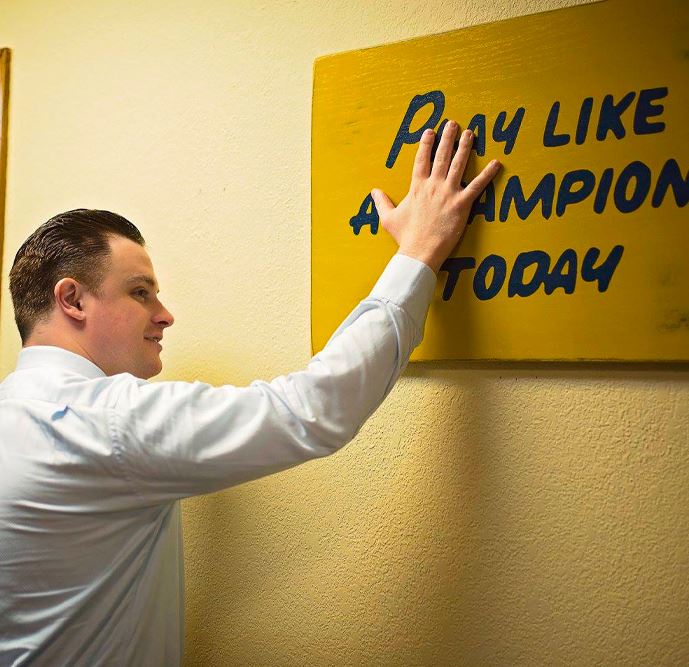 What Our Clients Are Saying
Reviews & Testimonials
"David and his team do outstanding work"

He was able to achieve the outcome I was hoping for and I couldn't be happier with my overall experience with his office. I highly recommend Mr. Hardaway and his team to anyone seeking excellent legal counsel.

- Robert R.

"Mr. Hardaway went above and beyond all expectations that I and my husband had"

He made us feel at ease with everything that was happening and let us know that whatever we decided to do he would be there to help us.

- Yoli R.

"He was there for any questions I may of had and always spoke to me straight."

Fingers crossed I never need representation again but I highly recommend Mr. Hardaway for anyone who does!

- Chad Y.

"I truly don't have the words of how thankful I am for David and his team"

I'm genuinely grateful for having them represent me and for everything they've done for me. They are truly great as lawyers and as people.

- Karen S.

"If you are in need of a lawyer, David is your guy"

David will be a call away for any questions or concerns you may have and he will undoubtedly assure your safety.

- Josh M.

"I was always able to get ahold of David when needed"

Him and his staff/team were also very polite and sensitive to the subject pertaining to my situation.

- Robb M.

"I can't put into words how hard working, and responsive David and his team are"

I had a pretty complex case but he got me off, he can really make a difference for the better and make the rest of your life easier.

- Edward G. Meet Our Team
Your Trusted Legal Advocates