San Marcos Criminal Defense Attorney
Defending Against Criminal Charges in Williamson County
Being charged with a criminal offense can be a harrowing experience resulting in long-lasting effects on your life. Depending on the severity of the alleged offense, you could be facing exorbitant financial penalties and fines, probation, community service, or even a lengthy prison sentence. In addition, these charges could stick around on your record for years or even decades, limiting your access to affordable housing, stable employment, and more. This is especially devastating when you didn't actually commit the crime in question but have been charged anyway.
No matter what type of offense you have been accused of, the best thing you can do after being criminally charged is to talk to one of the knowledgeable criminal defense attorneys at The Law Offices of David C. Hardaway. We have been helping the residents of San Marcos legally defend themselves for over a decade, and we have the knowledge and skill to provide you with the best possible defense strategy against criminal charges.
Have you been accused of a criminal offense? Call The Law Offices of David C. Hardaway today at (512) 846-9966 or contact us online to schedule an initial consultation with our criminal defense lawyers in San Marcos. Criminal Cases We Handle
Criminal charges cover a wide range of offenses and can range from a simple driving mistake all the way up to manslaughter or homicide. You could also be facing federal charges in addition to charges brought by the state of Texas.
If you have been arrested or accused of any crimes, including but not limited to those listed below, contact our offices immediately:
Driving while intoxicated, or DWI/DUI
Drug-related offenses, including possession of a controlled substance or manufacture and delivery
Aggravated assault with a deadly weapon
Sexual assault
Evading arrest with a motor vehicle
Assault family violence
Assaulting a police officer
Resisting arrest
Burglary, shoplifting, or other types of theft
Criminal mischief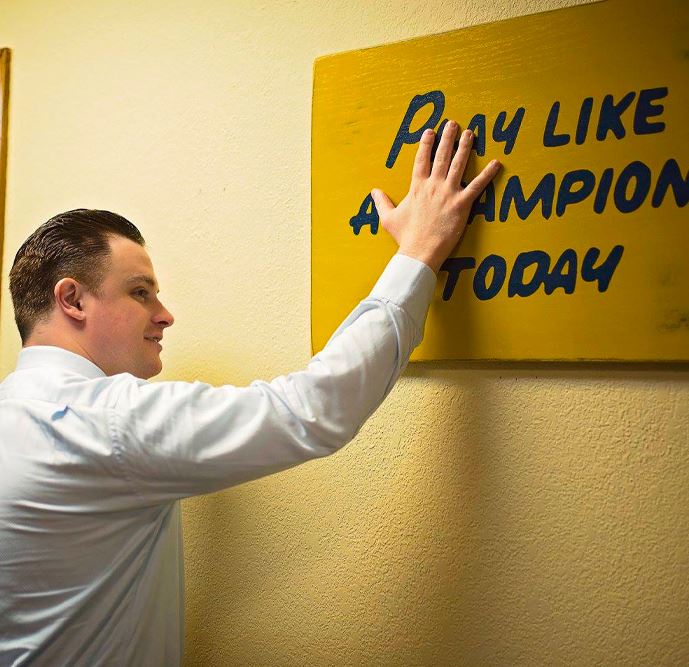 What Should You Do If You've Been Criminally Charged?
There are two critical steps to take after being charged with a crime to properly protect yourself.
The first is to comply with requests or procedures given to you by law enforcement and the judicial system of the state of Texas while being mindful of your rights under federal and Texas law. The police can use tactics such as unlawful search and seizure, aggressive and unnecessary lines of questioning, or even falsifying evidence and official reports in order to craft a specific narrative to make the charges levied against you challenging to oppose. While it is important to comply with lawful requests or procedures to avoid catching further criminal charges, you should never offer up information or admit to anything until you've fully explored the legal options available to you.
The second is to immediately seek out competent and effective legal representation to craft a defense strategy and protect yourself from potential prosecution. Having a skilled criminal defense lawyer on your side gives you the best chance to reduce your possible criminal sentence or even get your charges dismissed entirely.
Will I Be Required To Go To Court?
Just because you've been charged with a criminal offense doesn't necessarily mean that your case will make it to a courthouse. The burden of proof is on the prosecution to prove your alleged guilt beyond a reasonable doubt, and if any aspect of the case that questions your guilt in the charge arises, the case can be dismissed, even before actually going to trial.
Can Criminal Charges Be Dismissed?
Some common reasons criminal charges are dismissed include the following:
Interest of justice
Completed upfront conditions, such as community service or classes
No probable cause for arrest
Improper criminal complaints or charging documents for the alleged crime
Insufficient or insubstantial evidence of the alleged crime
No credible witnesses to the alleged crime
Evidence proving the alleged crime becomes lost
Evidence of the alleged crime was obtained improperly or illegally
An experienced criminal defense lawyer can go over all the details and circumstances of your case to see if there are grounds for dismissal, potentially saving you a lengthy trial, crippling monetary fines, or time lost to jail. Call us today for an initial consultation. Our San Marcos criminal defense attorneys want to help defend your rights!
Contact Our San Marcos Criminal Defense Lawyers Today
The Law Offices of David C. Hardaway have been the premier criminal defense firm helping to defend clients in San Marcos from criminal prosecution for over a decade. Our legal team has the knowledge, skill, and compassion required to give Texas residents accused of an alleged crime the best possible chance of reducing their sentence or even getting the case dismissed entirely. Let us analyze your case and see how we can help you preserve your personal rights and successfully defend against criminal charges, no matter how minor or serious they may be, from petty crimes such as shoplifting all the way up to murder charges.
Contact The Law Offices of David C. Hardaway today to get started on your defense with our San Marcos criminal defense attorney.
"David and his team do outstanding work"

He was able to achieve the outcome I was hoping for and I couldn't be happier with my overall experience with his office. I highly recommend Mr. Hardaway and his team to anyone seeking excellent legal counsel.

- Robert R.

"Mr. Hardaway went above and beyond all expectations that I and my husband had"

He made us feel at ease with everything that was happening and let us know that whatever we decided to do he would be there to help us.

- Yoli R.

"He was there for any questions I may of had and always spoke to me straight."

Fingers crossed I never need representation again but I highly recommend Mr. Hardaway for anyone who does!

- Chad Y.

"I truly don't have the words of how thankful I am for David and his team"

I'm genuinely grateful for having them represent me and for everything they've done for me. They are truly great as lawyers and as people.

- Karen S.

"If you are in need of a lawyer, David is your guy"

David will be a call away for any questions or concerns you may have and he will undoubtedly assure your safety.

- Josh M.

"I was always able to get ahold of David when needed"

Him and his staff/team were also very polite and sensitive to the subject pertaining to my situation.

- Robb M.

"I can't put into words how hard working, and responsive David and his team are"

I had a pretty complex case but he got me off, he can really make a difference for the better and make the rest of your life easier.

- Edward G.