San Marcos Immigration Lawyer
Handling Immigration Cases with Care and Compassion
America is a country that is known for opportunity. You can start with nothing and become anything you want. This is especially true when it comes to immigration. People from all over the world come to America in the hopes of a better life. The process of becoming a citizen or obtaining a visa is long and arduous, but it can be worth it in the end.
There are many reasons that people decide to come to America. Some people are looking for a better job, while others are trying to escape violence or persecution in their home country. No matter what the reason is, people come to America because they believe in the American dream and the liberties the country offers.
The process of immigrating to America can be difficult. There are many steps that need to be taken, and it can often be difficult to know where to start. That's where an immigration lawyer comes in. An immigration lawyer can help guide you through the process and make sure that everything goes as smoothly as possible.
If you need help with immigration matters like visas, green cards, and more, it's important to consult with The Law Offices of David C. Hardaway as soon as you can. We can help make your situation easier and ensure that you have the best chance of success moving forward. Call us today at (512) 846-9966 to schedule a free consultation. Our Services
How We Can Help You
What Common Immigration Cases Can a Lawyer Help Me With?
If you're considering hiring an immigration lawyer, you may be wondering what sorts of cases they can help you with. Here are some of the most common types of cases that immigration lawyers handle:
Green card applications: The process of applying for a green card can be complex, and an experienced immigration lawyer can help you navigate it.
Citizenship applications: If you're interested in becoming a U.S. citizen, an immigration lawyer can help you with the application process.
Visas: There are many types of visas, and an immigration lawyer can help you determine which one is right for your situation and guide you through the application process.
Our immigration lawyers can also help with other issues related to immigration, such as employment authorization and naturalization. If you're not sure whether or not your case falls under the umbrella of "immigration law," contact us today to learn more about how we can help!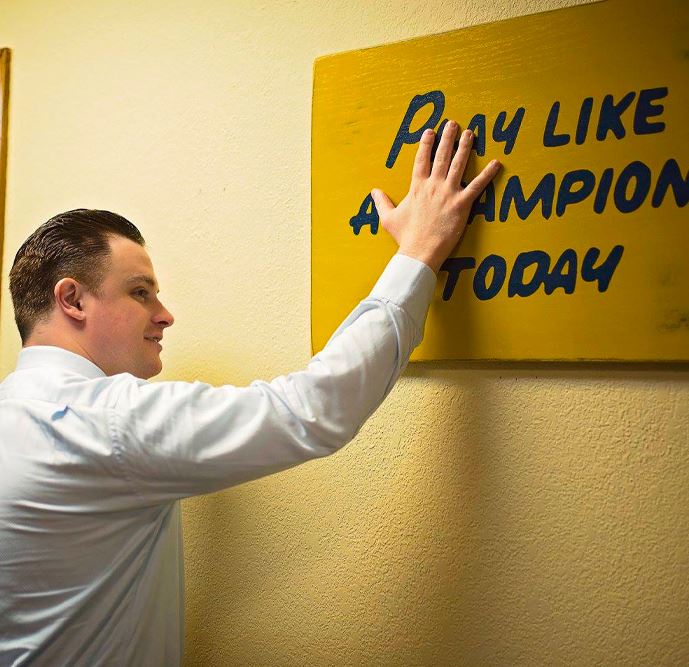 What Complications Can Arise in an Immigration Case?
Because of the complex nature of immigration matters- there can be complications that can threaten your case. This is especially true without the right legal help by your side. No matter what immigration matter you are dealing with, roadblocks as small as a missing document can cause serious delays or even get your case denied.
This is why having an immigration lawyer by your side from start to finish is critical. Not only will they help you avoid any potential complications, but they will be able to navigate the process and keep your case on track.
Some of the common complications that can arise in an immigration case include:
Incorrect or Incomplete Paperwork – One of the most common issues that can arise during the immigration process is incorrect or incomplete paperwork. This can happen for a variety of reasons, but it often happens because people try to complete the process on their own without professional help.
Missing Deadlines – Another common complication is missing deadlines. This can be for something as simple as forgetting to submit a form or document on time. But even one missed deadline can have a major impact on your case and cause significant delays.
Ineligible for Immigration Benefits – There are many different immigration benefits available, but you may not be eligible for all of them. In some cases, people apply for benefits they don't qualify for, and then their application is denied. An experienced immigration lawyer will be able to help you determine which benefits you qualify for and the best way to move forward with your case.
Violation of Immigration Laws – If you violate any immigration laws, it can jeopardize your chances of getting the outcome you want in your case. This is why it's so important to have an immigration lawyer who can advise you on the best way to comply with the law and avoid any potential problems.
What Can an Immigration Attorney Do for Me?
An immigration attorney can do a lot for you if you're seeking to come to the United States. They can help you with the paperwork, they can advise you on your options and can help you navigate the often-complex legal process. We are committed to providing these services and more to our clients to secure their futures.
On top of handling administrative work and advising you on your case, an often overlooked aspect of what an immigration lawyer can do is help you with an appeal. Just because your visa or green card application was denied doesn't mean you should give up hope. We fully understand the appeals process and can work with you to get the results you deserve.
Contact The Law Offices of David C. Hardaway Today!
Immigration law is a complex and ever-changing area of the law. An experienced immigration lawyer can help you navigate it. If you're considering hiring an immigration lawyer, contact us today to discuss your case.
Call us at (512) 846-9966 to schedule a free consultation.